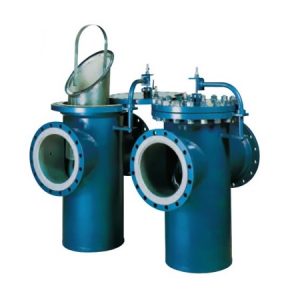 Company  PIHASA designs, manufactures and supplies strainers for water, oil, hydrocarbons and other industrial fluids for the same field that we market pipe supports to.
More than 30 years of experience and technical capabilities enable us to design and calculate strainers for your specific requirements of fluid, viscosity, density, flow rate, pressure, temperature, grade of filtration, acceptable pressure drop, pipe size, installation configuration, etc.
Our manufacture is in compliance with CE regulation and if requested we may also provide a detailed calculation dossier for legalization in foreign countries.
Given that this is a very technical, qualified and specialized field of work, we do not have a standard catalogue package. Please do not hesitate to contact us for details on how we can meet with your filtering needs.
PIHASA custom tailored industrial strainers brochure download.